We Will Dance Again
Jordan Hearns
A3 tabloid, 48 pages
2021
'We Will Dance Again' is a 48-page, A3 tabloid publication featuring six longform interviews with a total of seven subjects. Each interview is illustrated with an array of 35mm photographs, shot before the onset of the pandemic within the spaces mentioned throughout the text.
Full publication available upon request.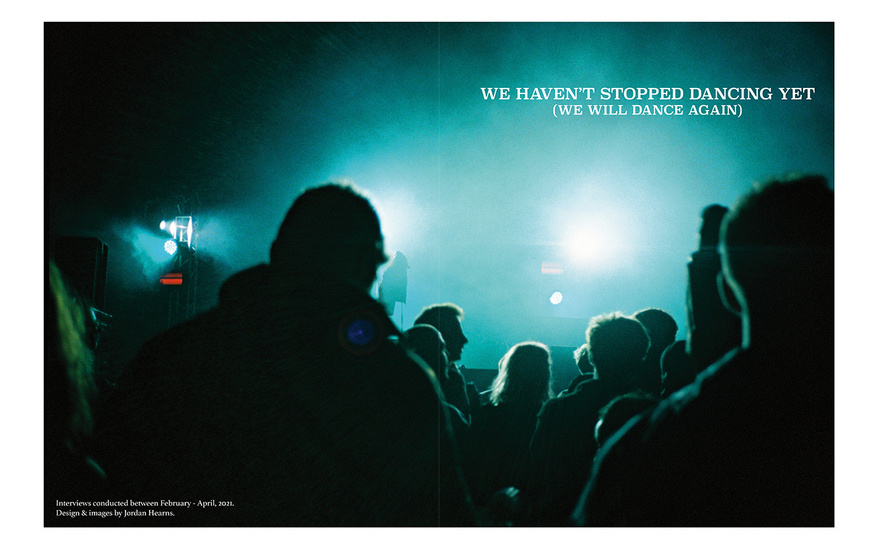 Back/front cover. When opened, the cover forms as a spread of its own, as shown.